WHAT IS 4KT?
4KT is a week-long service experience specifically built with students in mind. We will spend the week focusing on why Jesus wants us to love our community as we serve local non-profits in and around Katy. It will be structured like a day camp, with students sleeping at home.
WHO CAN ATTEND 4KT?
4KT is built with Students in mind! It's for every student in 6th through 8th grade. Redeemer students are encouraged to invite friends!
WHAT ARE WE GOING TO DO AT 4KT?
Everyday we'll start by meeting at Redeemer at 7:30am to pray and get ready for the day.
We'll spend each day serving a different non-profit in the area. We might be doing work projects, we might be serving kids, we might be hanging out with seniors! Everyday day will be different. We've served organizations like Hope Impacts, West Houston Pregnancy Help Center, Katy Christian ministries, along with numerous families in our church!
Late each afternoon we'll do a fun activity, then gather back at church for dinner and have a time of worship and digging into God's Word, learning of his heart for the world. Every student in 4KT will get a free ticket for the Sugarland Space Cowboys baseball game on Wednesday, June 14!
Students will go home each night to sleep, wash up, and get ready for the next day!
WHAT'S THE $125 COST COVER?
The $125 covers the cost for all the materials for work projects, fun activities in the afternoon, lunch each day, and our group session! Each student will also get Bible study materials to use every day!
THIS SOUNDS AWESOME, SIGN-UP RIGHT HERE!!!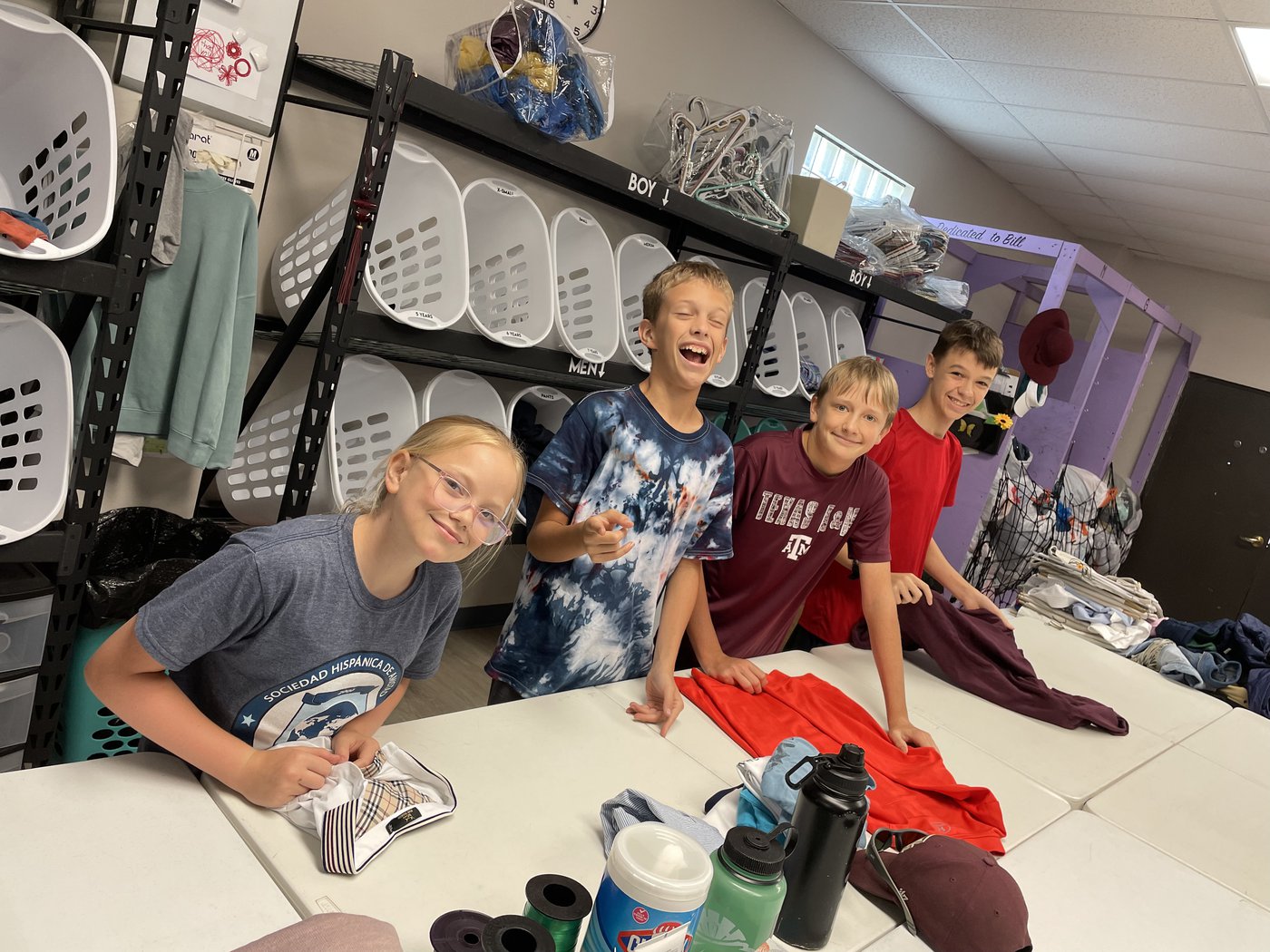 4KT Registration Form